What Is Unique About The Mission In Santa Cruz?
Posted by Gregg Camp on Monday, October 11, 2021 at 1:48 PM
By Gregg Camp / October 11, 2021
Comment
The Santa Cruz Mission is formerly a Spanish mission located in Santa Cruz, CA. This mission was the 12th mission out of the 21 California Missions. It is the only mission not named after a person. Santa Crux means Sacred Cross, which is an important symbol in the Roman Catholic Church.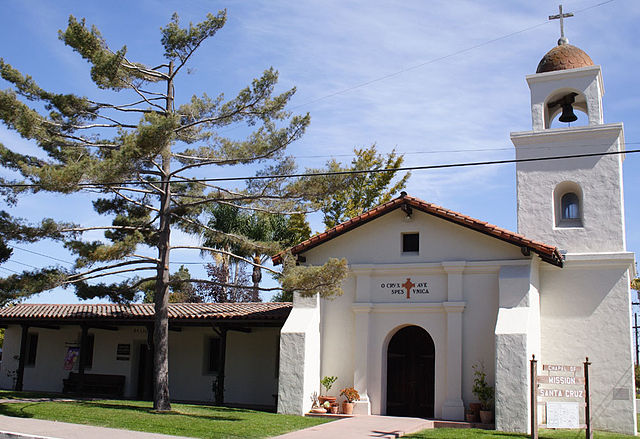 The mission was founded on August 28, 1791, and is named for the Exaltation of the Holy Cross of Christianity. It is in the bluff in the city of Santa Cruz near the San Lorenzo River. Where it is located is now called the Santa Cruz Mission State Historic Park. It features a structure with a water fountain and park grounds. This is located in a large residential area.
The mission is actually the second mission built because the first one was flooded and forced Father Lasuen to relocate to higher ground. The new mission became known as the Hard Luck Mission because the disease had swept through the area that wiped out about half of the population in the area. We often view missions as peaceful and tranquil grounds, but oftentimes we don't know the historical past of the grounds.
There is a garden behind the mission and the original hand-carved baptismal front that was once located in the sanctuary is in the garden. The garden produces goods such as wheat, barley, corn, beans, peas, lentils. There is also an oil painting of the Virgen de Guadalupe that is from 1797. The chapel is smaller and inviting for baptisms and small weddings.
One of the popular viewing points is through the gothic arches at the front. The mission was once looted in 1818 by settlers who were supposed to be protecting it and in 1840 there was an earthquake that caused a tidal wave which brought a great amount of damage to the mission.
The mission was secularized in 1834 and returned to the Catholic church in 1859 by President James Buchanan. It is currently operated as a Parish Chapel. The current building was built between 1822 and 1824 by Ohlonean and Yokut Indians. The structure was adobe and currently is the only remaining structure from the 1791 Santa Cruz Mission. It is one of four adobe buildings left in Santa Cruz County.
The state part is currently partially open with COVID restrictions. All of the missions in California present their own unique historical past, however, the Santa Cruz missions really have the most interesting stories to tell.
Looking for homes for sale in Santa Cruz? Start here!
Image Public Domain, https://commons.wikimedia.org/w/index.php?curid=524174