Why it is Still Important to Price Your Santa Cruz Home Correctly
Posted by Gregg Camp on Saturday, August 5, 2023 at 1:07:51 PM
By Gregg Camp / August 5, 2023
Comment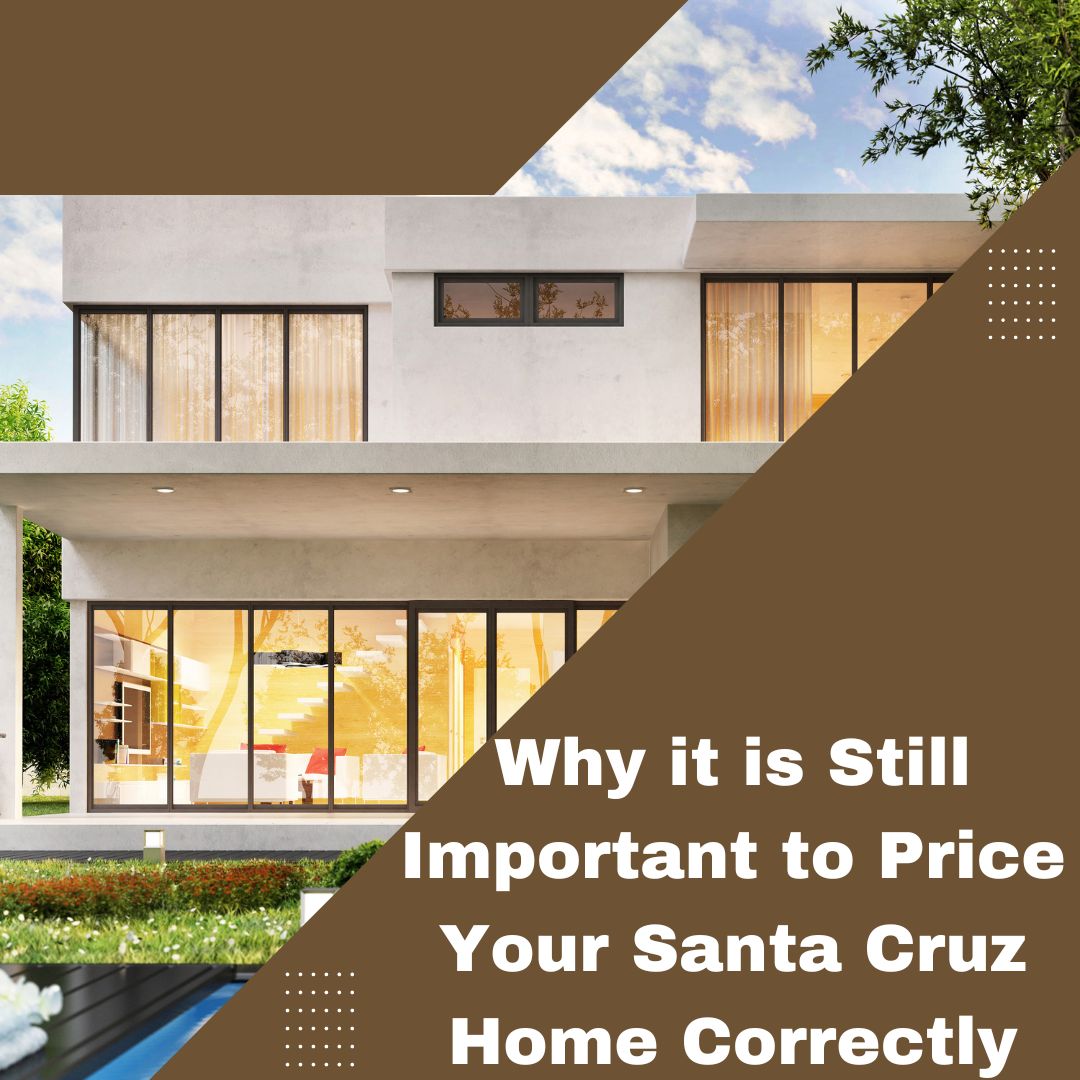 The real estate market in Santa Cruz and pretty much everywhere for that matter has been interesting, to say the least, for the last few years. And while the market has calmed down a bit from the craziness we saw there are still quite a few things that keep the market at a challenging rate to navigate for some. This is because the inventory of homes for sale across the country remains low.
While this is still a seller's market in Santa Cruz it is important for a Santa Cruz home seller to price their home just right in order to have a successful home sale even as there are more buyers looking for homes than there are homes for sale. The best way to make sure you are properly pricing your home and set up for a successful home sale is to utilize the expertise of a local real estate agent.
Reasons why it is so important to list your home at the right price in Santa Cruz even in a seller's market
It sends a message to interested Santa Cruz buyers
Where the price of a home is set automatically leads potential Santa Cruz homebuyers to think things about the property. A home priced too low automatically raises questions about something being wrong with the home, or that something is too good to be true. If you price the home too high it can turn off buyers thinking you are being greedy as more buyers are savvy about the real estate market today than they were about a decade ago. And if you price your home too high it could lead to a need for a price reduction which will bring potential buyers back to the question of why the home isn't selling and what could possibly be wrong with it.
It Brings Serious Buyers to Come Look
Pricing your home at the sweet spot of fair market value will have the right buyers looking at your home from the get-go. An additional issue to setting the price too high is that you eliminate buyers looking for your type of property that could afford it at fair market value but will not bother looking at homes above their affordable price point. Pricing your home properly also helps buyers that are using the help of a trusted buyers agent to see that the seller is aware of their home's value and is ready to make a fair purchase process.
The importance of having a real estate agent help you price your home
Many homeowners believe that since they know their home better than anybody else they have the best insight into what their home should be listed at. While that is a valid point when it comes to selling, buyers purchasing a home have a business mindset and are not interested in the sentimental value or usefulness that it has given to the seller over the years. They are merely interested in finding a home in Santa Cruz with the attributes that they are looking for at a price similar to other similar homes that have been listed at the current time.
A local and experienced real estate agent can help you to arrive at the true fair market value of your home and can help to get it sold successfully when it is priced at the proper value. Trusted local real estate agents will look into several factors of pricing your home just right to help you receive the highest offer possible as well as be able to attract and draw Santa Cruz buyers to your home. They will look at comparable sales in your neighborhood as well as specific attributes of your home that will arrive at the best price to market your home properly and sell it for the best profit possible.
Setting the list price at market value is important in any market
Making sure that you have set the asking price of your Santa Cruz home at market value is crucial not just now but at any point of selling your home no matter the market statistics. Studies have shown that whether you are in a seller's market, neutral market, or buyer's market that a home properly listed at market value will always sell more quickly and successfully and for the best offer possible. So if you are hoping to sell your Santa Cruz home at the best price possible (even in a seller's market when inventory is low) use the help of a local real estate agent to list it at fair market value.
For more information on selling your Santa Cruz home successfully, quickly, and for top dollar contact me anytime. I am dedicated to excellence in selling homes for my clients for the best price possible and negotiating on their behalf.