Why Should You Move to Santa Cruz?
Posted by Gregg Camp on Tuesday, May 31, 2022 at 7:54 AM
By Gregg Camp / May 31, 2022
Comment
Considering a Move to Santa Cruz?
GREAT! Here's why!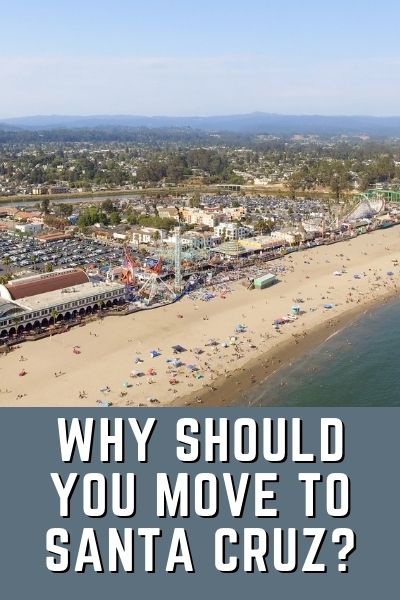 There are very few places where you can surf world-class waves before breakfast, hike among giant redwoods in the morning, enjoy a gourmet organic lunch, and work on your Ph.D. Santa Cruz, CA is one of those rare places. This city has about 62,000 people on the Pacific coast of northern California and enjoys 250 days of sunshine annually to enjoy one of the world's great surfing beaches. It's also nestled next to the Santa Cruz Mountains, where spectacular hiking trails afford sweeping views of the ocean.
There's the Monterey Bay National Marine Sanctuary. Whale watching. The longest wooden wharf in the country. A delightful boardwalk complete with a roller coaster. A vibrant downtown with historic architecture, a thriving culinary scene, and an arts community.
Given the presence of UC Santa Cruz, Santa Cruz scored unsurprisingly high as an educational community. A highly rated public school system includes nationally recognized public and charter high schools such as Pacific Collegiate, one of the nation's top schools. Secondary school students can pursue a degree right at home, either at UCSC, which offers 65 undergraduate majors and 41 grad programs, or the well-respected Cabrillo College.
Santa Cruz's health care also received high marks, which Collins credits significantly to an emphasis on preventive health and wellness options.
Housing, which also ranked high among Santa Cruz's strengths, offers varied options but tends to be expensive. The average home price is north of $645,000, as is the case with much of northern California, especially in the Bay Area. But the city is working hard to meet the demand for more affordable housing. The cost of real estate is more expensive in Santa Cruz as well as San Francisco due to the proximity to the ocean and metropolitan center but the surrounding areas you have listed are rapidly growing due to the tech boom.
In Santa Cruz, the summers are short, comfortable, dry, and mostly clear and the winters are short, cold, wet, and partly cloudy. Over the year, the temperature typically varies from 45°F to 70°F and is rarely below 38°F or above 80°F.
With expansive beaches and some of the world's best off-shore breaks, Santa Cruz is famous for its high-stoke surf culture. But there's so much more to this laid-back strip of shoreline than wetsuits and shortboards. Living in Santa Cruz offers residents an urban-suburban mix feel and most residents rent their homes. In Santa Cruz, there are a lot of bars, restaurants, coffee shops, and parks. The public schools in Santa Cruz are highly rated.
If you're moving to California, consider Santa Cruz. Beautiful beachfront community, excellent shopping and dining and some of the most beautiful homes in the county. Get started now by searching all the Santa Cruz area and browse the newest listings below in the Santa Cruz real estate market.
More Great Things About Santa Cruz
Museum of Natural History in Santa Cruz
What Does $1,000,000 Get You in Santa Cruz?
Search Santa Cruz Neighborhoods