Will FHA Loans Save Homebuyers Money in 2023?
Posted by Gregg Camp on Wednesday, November 30, 2022 at 2:45:53 PM
By Gregg Camp / November 30, 2022
Comment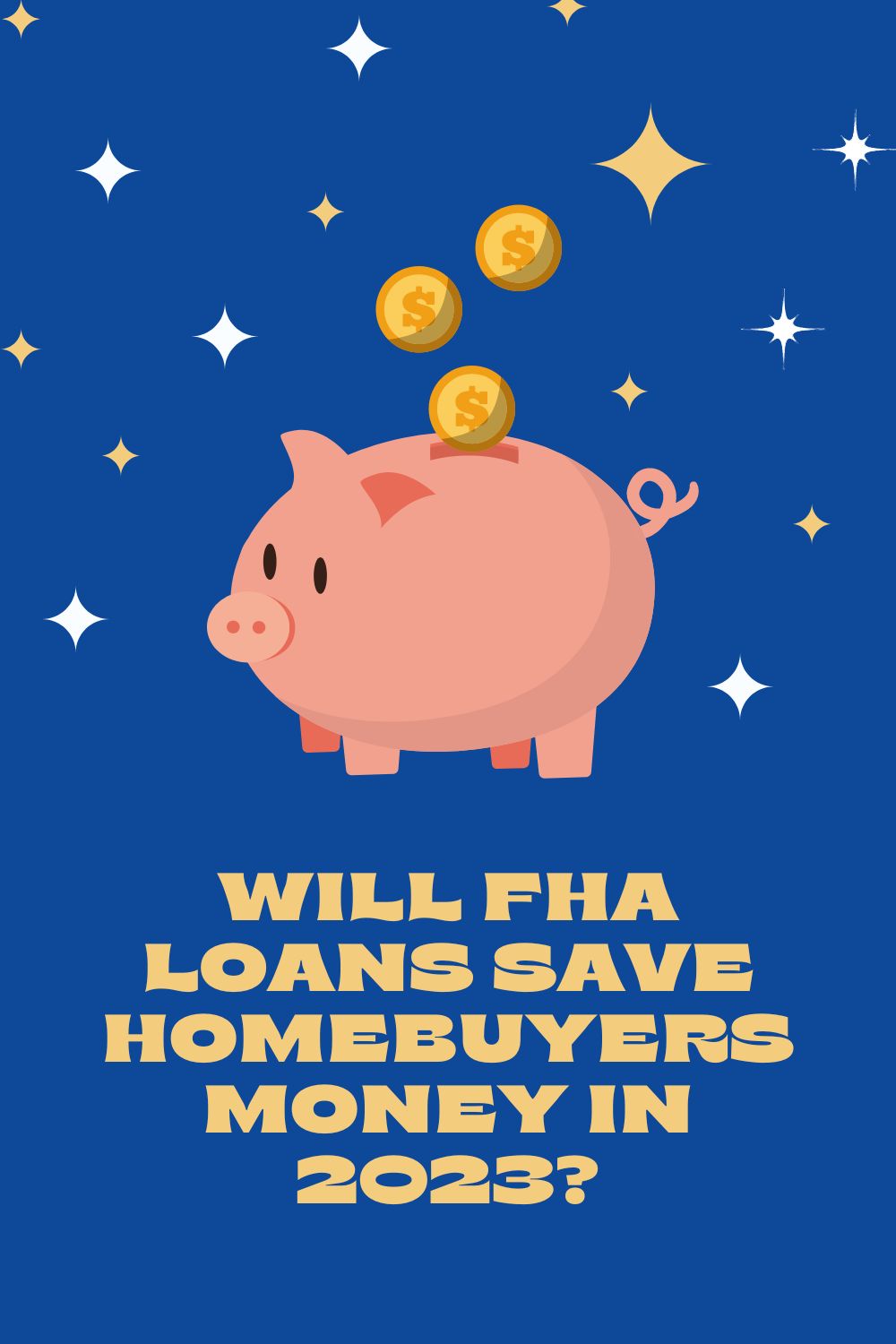 If you are looking for a home but do not have a large sum of cash to make a down payment an FHA mortgage program can be beneficial to you. According to the government's latest numbers, FHA loans may be very lucrative for those looking for some help in purchasing a home over the next year.
FHA stands for the Federal Housing Administration and they are the ones that back FHA loans to help a larger number of borrowers with a focus on first-time homebuyers to obtain mortgage loans to purchase homes. An FHA loan gives a borrower a chance to purchase a home by making a lower down payment of 3.5% as long as they have a credit score of 580 or above.
The FHA does not originate or fund the loans directly they work through agency-approved lenders. The FHA does however ensure these lenders against loan default. When you take out an FHA loan to purchase a home you will need to pay mortgage insurance premiums often referred to as MIP to help cover this default insurance.
MIP gets expensive and some mortgage and financial advisors have raised concerns about the monthly cost of mortgage insurance. But the latest FHA balance sheet can help to address insurance problems and may look more favorable for taking out an FHA loan in 2023.
FHA fund according to the numbers
The fiscal year for the FHA ending in September 2022 reported that there was $141.7 billion in cash on hand and the mutual mortgage insurance fund. This number increased by 41.2 billion from just the previous fiscal year. This fund is required to have a 2% raise or ratio. This means that it must maintain 2% of all possible insurance claims at the end of September 2022 the fund had a reserve ratio of 11.11% which is well above the required level.
How FHA insurance premiums work
When a borrower takes out an FHA loan they pay two types of insurance premiums. One is an upfront premium that is equal to 1.7 per 5% of the amount borrowed and the other is an annual premium that is varied based on the amount borrowed and the size of the down payment as well as the length of the loan.
Is the FHA expected to cut insurance premiums in 2023?
Should FHA lower their insurance premiums given the amount of money they have in reserve? This question is expected to gain attention on Capitol Hill over the next few months. In September four industry trade groups wrote a letter to the national economic council advocating for premiums to be cut. They stated that the FHA has a large amount of capital reserve and the affordability of homes is decreasing. They stated that because of this it is a good time for the administration to ensure that homebuying remains affordable for as many Americans as possible by lowering these costs to the borrower. The entities that wrote this letter include the Manufactured Housing Institute, the Mortgage Bankers Association, the National Association of Homebuilders, and the National Association of Realtors.
If this letter is taken seriously and premiums are lowered it could help a large number of buyers to be able to get into homes as prices of traditional mortgages and homes continue to increase.
For more information on purchasing real estate in Santa Cruz and surrounding areas please contact us anytime.