Your House May Be Killing You, and You Don't Even Know It
Posted by Gregg Camp on Monday, January 7, 2019 at 8:02 PM
By Gregg Camp / January 7, 2019
Comment
Most people realize that in some areas of the world the levels of outdoor air pollution are very high. What many people don't realize is that the air inside of their homes may be more dangerous than the air outside. There are a number of hazards inside the average family home that can cause severe allergies and other health hazards.

Carbon Monoxide
Carbon Monoxide can be a serious problem in many homes. If the level becomes too high, it can kill you. Carbon monoxide detectors in Santa Cruz homes, are a requirement upon sale. They work like a smoke detector, and are sometimes included in the smoke detector. They will alert you if the carbon monoxide level is at a dangerous level. Common sources are improperly burning gas fireplaces, heaters or water heaters.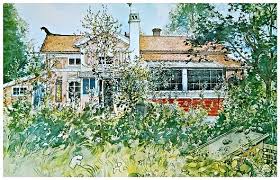 Mold
Mold can cause severe allergic reactions and asthma for many. Mold in Santa Cruz California homes for sale, is often found in the bathrooms, and on windows where there isn't sufficient ventilation. However, mold can also common between the interior and exterior walls. Attics can easily become filled with mold in humid areas or if there is a leak in the roof.

Mold can be kept to a minimum in the home by keeping the level of humidity low. A dehumidifier works well inside. Also make sure that there are no leaks in the roof or in the home's exterior. A professional can easily inspect for mold build up inside the home and recommend remediation if necessary. There are specific tests that can determine the level and type of mold spores present.

VOCs
VOCs are volatile organic compounds. These are chemicals in the home that cause vapors. Some examples are the fumes that come from floor finish, paint, new furniture, and from carpeting. VOCs are reported to cause allergies and asthma. Some individuals experience dizziness and memory problems due to high levels of VOC exposure. If you look for "Green building" homes in Santa Cruz, you'll find design aesthetics that seek to use natural material and be energy efficient as well. There are ways to limit your exposure to VOCs in your home. Increase your home's overall ventilation. Also, if the house has just been painted or new carpet installed, let the house air out for awhile. Put some fans on and let the air be directed out of the home. There are products on the market that have a low level of VOCs. Many paints are now marketed as having a low-level or zero VOCs.

Pesticides
Pesticide residue in the home can be a real danger. The vast majority of pesticides have been proven to contribute to cancer development. Pesticide residue comes into the home mainly by spraying for bugs around the garden and house. However, pesticide residue from the lawn can come into the home on people's shoes. In some areas, Santa Cruz homes for sale require a disclosure ordinance of farming within 200 feet of the property due to drifting pesticides.The best way to control pesticide exposure is to use natural pest removal products if at all possible. These products are available at hardware stores. Some commercial pest control companies are now offering more natural solutions as well. If you have a Structural Pest Inspection Report done, there are a couple of sheets that have resources of what agencies to contact or call regarding they chemicals they use. Many Santa Cruz homes for sale will have termites, so while tenting with Vikane,is the most common way, there are other alternatives such as orange oil and Bora Care, a boric acid salt. These more natural products may be worth considering.

Lead
Lead has been in the news in 2017 a lot due to the situation in Flint, Michigan. Lead from water sources isn't the only way that lead can cause problems. Many older homes have paint in the home that is lead-based. These type of paints can give off fumes and dust as they age or if they are disturbed. Typically any home constructed before 1978 most likely has lead in the paint. Another federal disclosure deals with lead based paint found in homes in Santa Cruz and other communities and states across the U.S.. Lead-based paint should be removed by a professional in order to make sure that the air is not contaminated. Just a little bit of lead can lead to a number of health problems.

There are many potential health dangers in the average home. With diligence, homeowners can be proactive and help to mitigate potential health problems.