Zip Code Market Report - 93921 and 95066
Posted by Gregg Camp on Thursday, April 14, 2022 at 8:29 AM
By Gregg Camp / April 14, 2022
Comment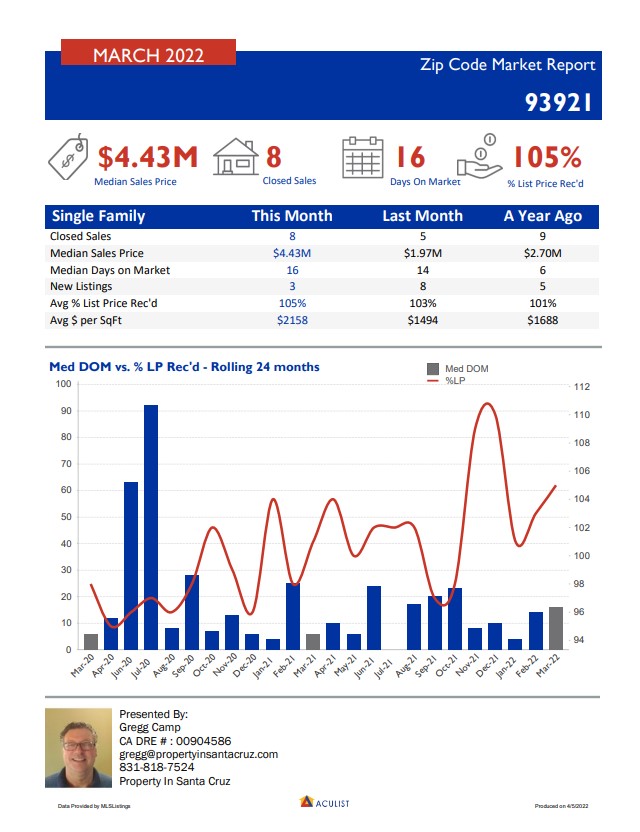 The current real estate market for the Carmel-by-the-Sea area and specifically ZIP Code 93921 shows a median sales price of $4.43 million with eight closed sales in the last month with an average of 16 days on the market. Sellers are receiving approximately 105% of asking price on average. The number of closed sales is up by three over last month and is about average from last year. However, the median sales price has taken quite a jump from 1.97 million in February to 4.43 million in March. This SKU is primarily due to larger properties and higher priced properties altering the trajectory.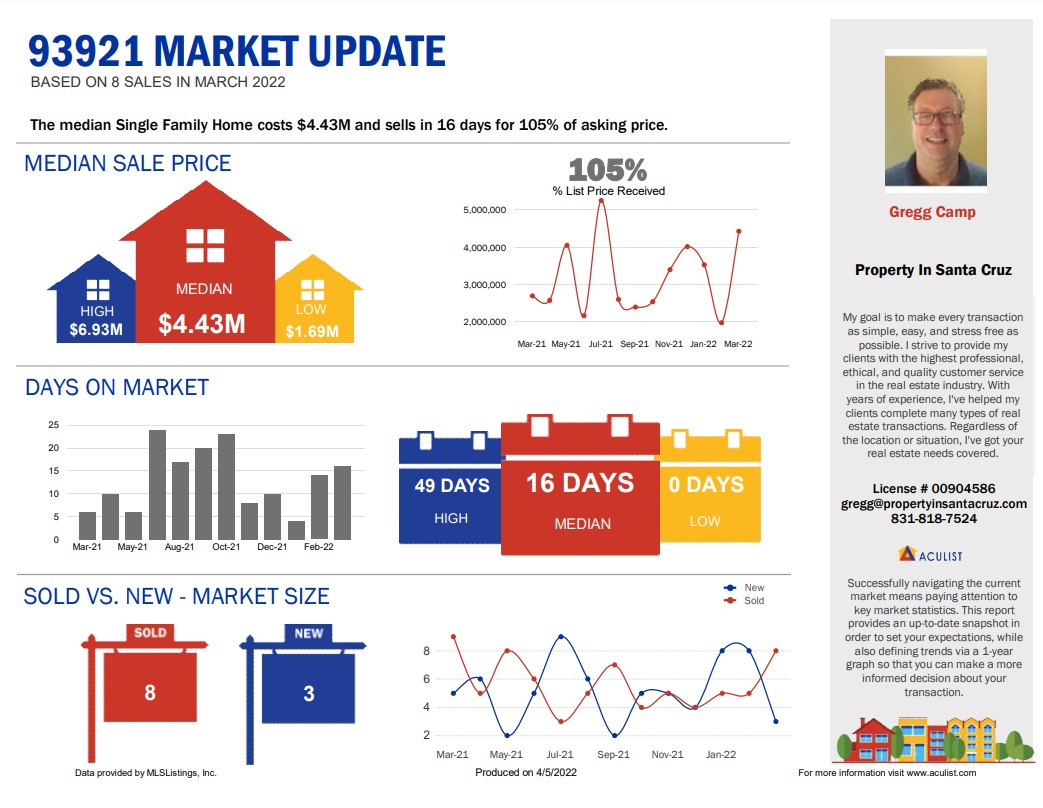 Only three new listings of hit the market in March where as there were eight last month and five a year ago. Last month the percentage of asking price to sold price was 103% and this month it's at 105%. The average price per square foot last month in February 2022 was $1494 and this month was $2158. However, just a year ago, it was right in between the two at $1688 per square foot.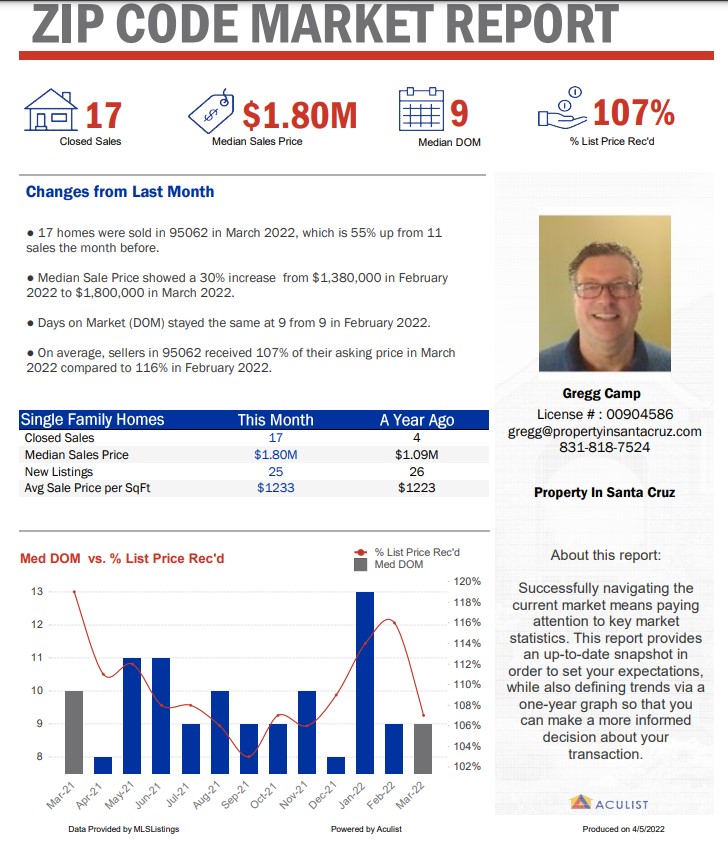 95062
In the Santa Cruz ZIP Code, there were 17 closed sales in March with a median sales price of $1.8 million. The median days on the market was just 9 with 107% list price received. This is up 55% from the month before where there were 11 sales and the median sales price shows an increase of 30% from $1.38 million in February to $1.8 million in March 2022.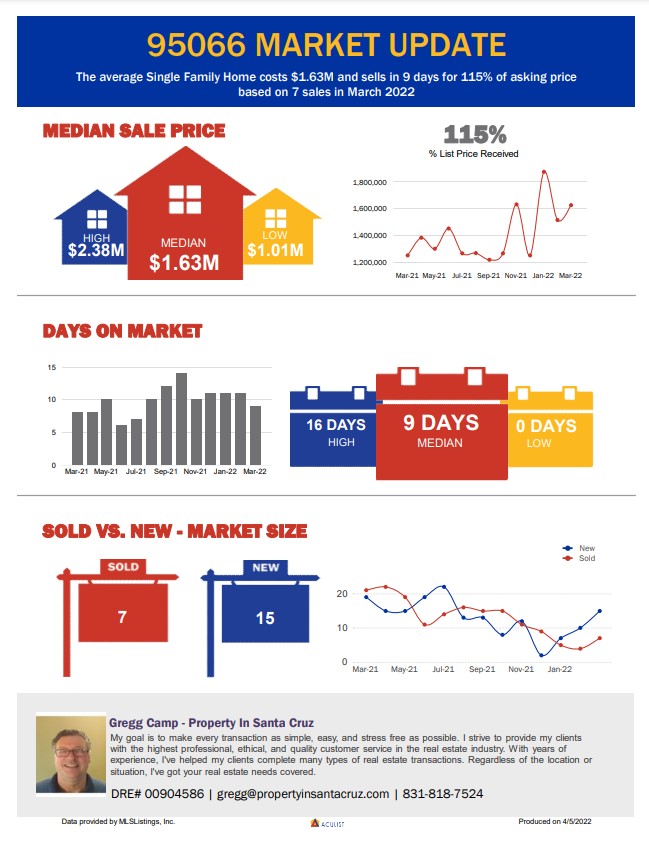 95066
Also located in Santa Cruz County covering the cities of Scott's Valley, Felton, Mission Springs, Glenwood, and Bethany Park show that homeowners received a 115% over list price where the average single-family home is selling for about $1.63 million. There were seven sales in March 2022 with new listings coming on the market this month.
All this to say, inventory is still extremely low and buyers are scrambling to make offers. However, with the right, solid offer, expert buyers agent care, and an in-depth knowledge of the market, buyers and sellers can both come out with a win-win situation. For more information on Santa Cruz real estate, Carmel-by-the-Sea homes for, and any market reports throughout these and other ZIP Codes, contact me at any time.